The Voice
Granbury Kiwanis Club
Date & Time
January 18th, 2024 | 7:30pm
Discounted Group Rates Available
About This Show
This is a fundraiser for the Granbury Kiwanis Club featuring ten singers. Each will perform a song in round one, and the audience will vote on who advances to the next round. The second round will consist of the top five singers, who will then perform a second song. There will then be another round of voting, and the top three finishers will advance to the final round, where they will perform a third song. After a final round of voting, we will crown our winner. Our top finisher will also win $350. Additional votes are on sale for $10 each, and votes may be cast in any round. Each audience member gets three voting tokens to begin the night. All proceeds help fund the charitable work of the Granbury Kiwanis Club.
Our lineup of singers is as follows: Jen Maroney, Hayden Phillips, Tee Etheridge, Crystal McCraw, Lisa Sudbury, Lois Akers, AJ Sarcione, Nate Milson, Jackson Powell, and Pete O'Carroll
B.Y.O.B.
Bring a 6-pack, bottle of Wine, or a Flask! Small coolers will be allowed but NO coolers with wheels.
Seat Options
Our VIP seats feature a wider chair with a cup holder and are exclusively on the first 6 rows in the theater's center aisle.
Get Directions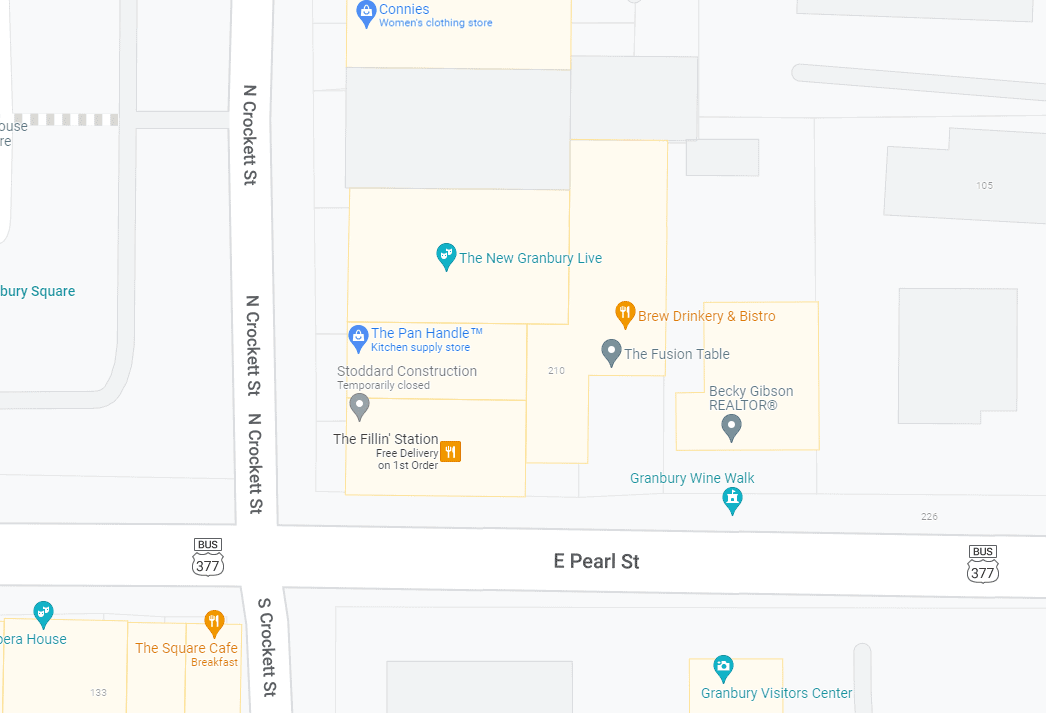 Box Office
110 N. Crockett St.
Granbury, TX 76048
More Acts Coming to Granbury Live!
December 1st, 2023 | 7:30pm
VIP $55 | Prime $45
FABBA Christmas
ABBA's Hit and some Christmas
December 2nd, 2023 | 7:00pm
VIP $62 | Prime $52
Malpass Brothers
December 7th, 2023 | 7:30pm
VIP $60 | Prime $50
Gary Morris
A Gary Morris Christmas
December 8th, 2023 | 7:30pm
VIP $40 | Prime $35
Country Christmas
December 9th, 2023 | 3 & 7pm
VIP $52 | Prime $42
Michael Hix
The Michael Hix Christmas Party
December 15th, 2023 | 7:30pm
VIP $40 | Prime $30
Shake Rattle & Roll
Magical Music of the 50's and 60's