The Western Flyers
Ridge Roberts
Date & Time
January 19th, 2024 | 7:30pm
Ticket Prices
VIP $35 | Prime $30
Discounted Group Rates Available
About This Show
Dubbed "The Biggest Little Band in the Land," powerhouse Western swing trio 'The Western Flyers' serve up an irresistibly hot, unmistakably Texas-style sound popularized by Bob Wills in the 1940s with an electrifying energy all their own. Featuring a fresh, all-star lineup led by Western swing master Joey McKenzie on rhythm guitar & vocal, Grandbury's very own national champion fiddler Ridge Roberts on fiddle & vocal and electrifyin' upright bassist Matthew Mefford.
Delivering a mix of Western swing, classic country, 1940's swing & jazz classics, fiery Texas fiddle tunes, the Ameripolitan Western swing group of the Year is guaranteed to have even the shyest of wallflowers tappin' their toes or swinging on the dance floor.
"The most wonderful modern take on post-war Jazz & Western Swing" – Country Music People
"I love The Western Flyers. When I listen to them play I know that I am in the presence of modern masters in motion" – Marty Stuart
"Together they perform with a brilliance and panache that will draw in any fans of traditional American string music" – Bluegrass Today
"Somewhere, Bob Wills is smiling….." – No Depression
B.Y.O.B.
Bring a 6-pack, bottle of Wine, or a Flask! Small coolers will be allowed but NO coolers with wheels.
Seat Options
Our VIP seats feature a wider chair with a cup holder and are exclusively on the first 6 rows in the theater's center aisle.
Get Directions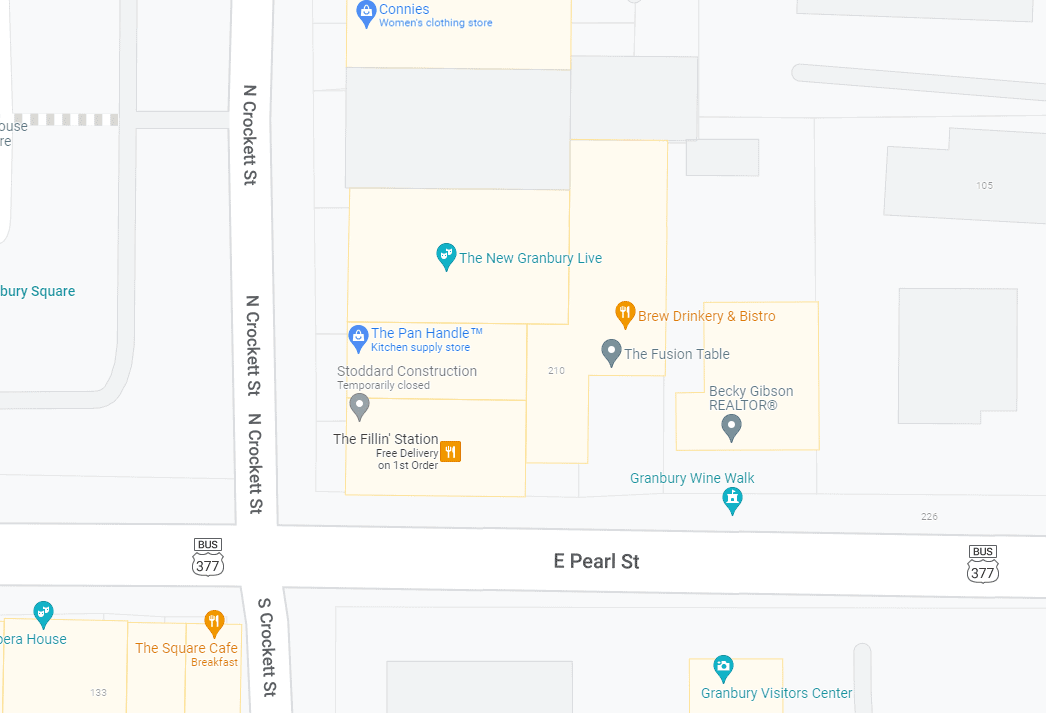 Box Office
110 N. Crockett St.
Granbury, TX 76048
More Acts Coming to Granbury Live!
December 1st, 2023 | 7:30pm
VIP $55 | Prime $45
FABBA Christmas
ABBA's Hit and some Christmas
December 2nd, 2023 | 7:00pm
VIP $62 | Prime $52
Malpass Brothers
December 7th, 2023 | 7:30pm
VIP $60 | Prime $50
Gary Morris
A Gary Morris Christmas
December 8th, 2023 | 7:30pm
VIP $40 | Prime $35
Country Christmas
December 9th, 2023 | 3 & 7pm
VIP $52 | Prime $42
Michael Hix
The Michael Hix Christmas Party
December 15th, 2023 | 7:30pm
VIP $40 | Prime $30
Shake Rattle & Roll
Magical Music of the 50's and 60's