Even It Up
The Ultimate HEART Tribute
Date & Time
April 27th, 2024 | 7:00pm
Ticket Prices
VIP $45 | Prime $35
Discounted Group Rates Available
About This Show
Even It Up is a group of experienced performers that have formed one of the top Heart tributes in the United States. The band stays true to the look and sound of the original rock band with a precision that will take you back to the days when the Wilson sisters threw down some serious rock n' roll. As tremendous Heart fans, the band is passionate about bringing audiences a night of music that takes them back in time.
They're ready to rock with Heart's greatest, most popular hits – and you just might hear them pay homage to a bit of Led Zeppelin in the process. This is a band that is focused on a performance of stellar vocals and instrumentals – and no tracks are used. This is a tribute band that is dedicated to bringing you true rock 'n roll.
B.Y.O.B.
Bring a 6-pack, bottle of Wine, or a Flask! Small coolers will be allowed but NO coolers with wheels.
Seat Options
Our VIP seats feature a wider chair with a cup holder and are exclusively on the first 6 rows in the theater's center aisle.
Get Directions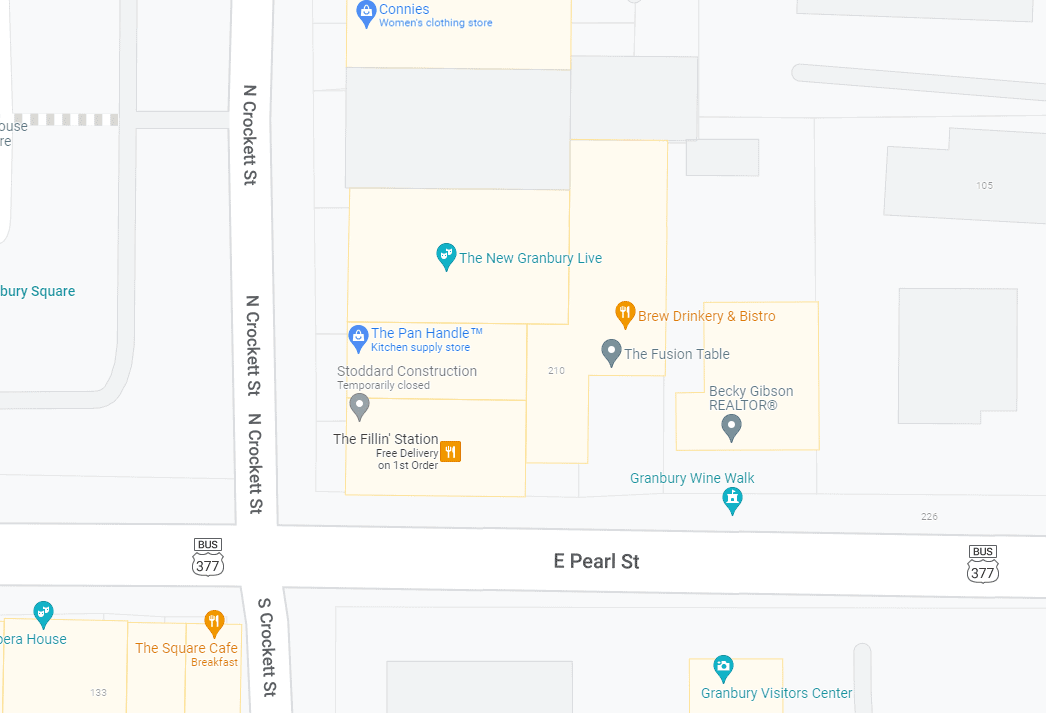 Box Office
110 N. Crockett St.
Granbury, TX 76048
More Acts Coming to Granbury Live!
December 1st, 2023 | 7:30pm
VIP $55 | Prime $45
FABBA Christmas
ABBA's Hit and some Christmas
December 2nd, 2023 | 7:00pm
VIP $62 | Prime $52
Malpass Brothers
December 7th, 2023 | 7:30pm
VIP $60 | Prime $50
Gary Morris
A Gary Morris Christmas
December 8th, 2023 | 7:30pm
VIP $40 | Prime $35
Country Christmas
December 9th, 2023 | 3 & 7pm
VIP $52 | Prime $42
Michael Hix
The Michael Hix Christmas Party
December 15th, 2023 | 7:30pm
VIP $40 | Prime $30
Shake Rattle & Roll
Magical Music of the 50's and 60's