DALLAS BOSTON XPERIENCE
TRIBUTE TO BOSTON
Date & Time
March 30th, 2024 | 7:00pm
Ticket Prices
VIP $45 | Prime $40
Discounted Group Rates Available
About This Show
The timeless music of the band BOSTON has been re-created by Dallas Boston Xperience (DBX). Formed by professional musicians from the north Texas area who wanted to honor and extend the musical legacy of Boston who gave us songs like More Than A Feeling, Amanda, Peace Of Mind, Smokin', Foreplay/Long Time, and many more hits. DALLAS BOSTON XPERIENCE has replicated the arena rock sound that the original band help define in the late 1970's and 80's.
Very few tribute bands have ever attempted the difficult vocals of Boston but DBX lead vocalist, Mark Moss does it flawlessly.
In a relatively short timeline, DBX has grown a huge fan base with rabid fans of Boston and skyrocketed to a very popular and highly sought after band. DBX stage energy will fill the large and small venues with fans who may think they witnessed a real Boston concert.
B.Y.O.B.
Bring a 6-pack, bottle of Wine, or a Flask! Small coolers will be allowed but NO coolers with wheels.
Seat Options
Our VIP seats feature a wider chair with a cup holder and are exclusively on the first 6 rows in the theater's center aisle.
Get Directions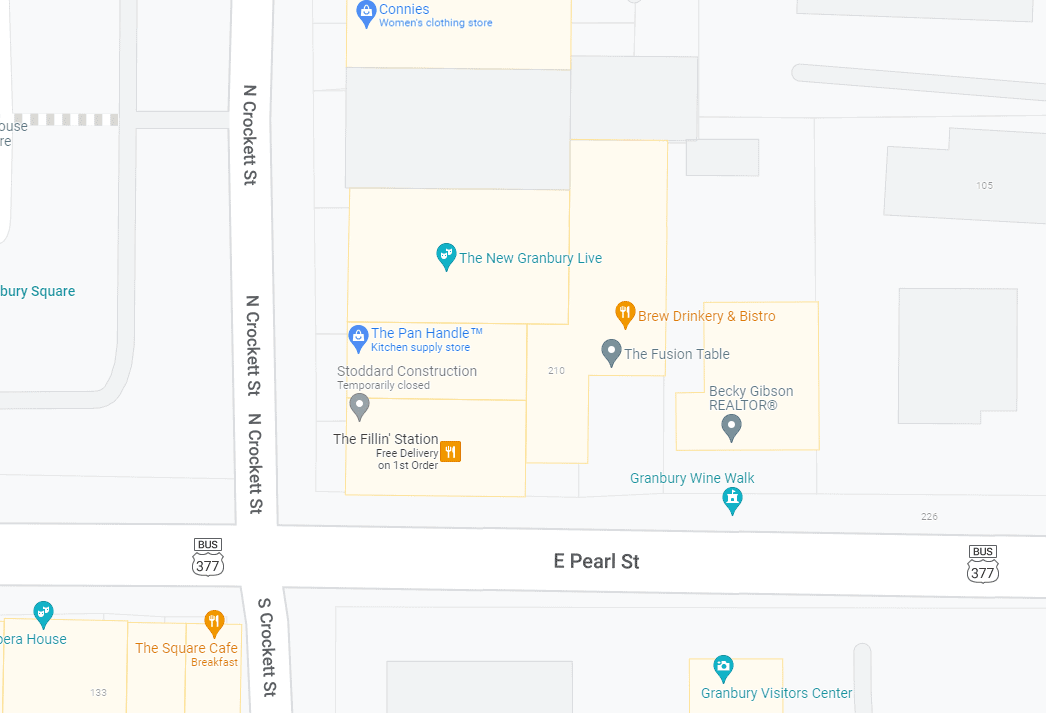 Box Office
110 N. Crockett St.
Granbury, TX 76048
More Acts Coming to Granbury Live!
December 1st, 2023 | 7:30pm
VIP $55 | Prime $45
FABBA Christmas
ABBA's Hit and some Christmas
December 2nd, 2023 | 7:00pm
VIP $62 | Prime $52
Malpass Brothers
December 7th, 2023 | 7:30pm
VIP $60 | Prime $50
Gary Morris
A Gary Morris Christmas
December 8th, 2023 | 7:30pm
VIP $40 | Prime $35
Country Christmas
December 9th, 2023 | 3 & 7pm
VIP $52 | Prime $42
Michael Hix
The Michael Hix Christmas Party
December 15th, 2023 | 7:30pm
VIP $40 | Prime $30
Shake Rattle & Roll
Magical Music of the 50's and 60's